Efficienza energetica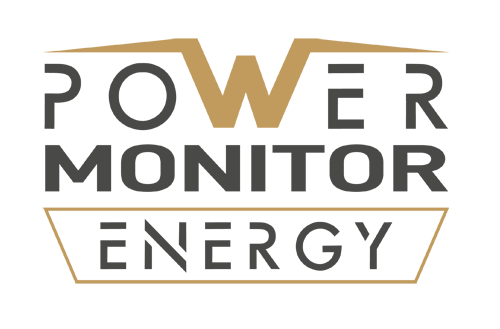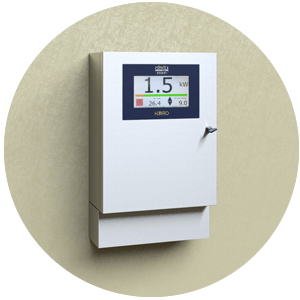 Power Monitor Energy: energy optimization device with 7-inch Touch Screen Display
Reducing consumption, optimizing energy use, eliminating dispersions and waste requires awareness, appropriate behavior, and specific interventions to resolve the individual causes of inefficiency.
Thanks to thirty years of experience, HORO has managed to develop a product that is simple to install, flexible, and reliable: the Power Monitor Energy.
The installation of this energy optimization system limits the electricity consumption of your equipment and therefore avoids excavation and installation works for the electrical substation upgrade. Power Monitor Energy technology also contributes to the reduction of greenhouse gas emissions into the atmosphere and improves energy efficiency.
The Power Monitor Energy system also offers an optional remote assistance service.
Power Monitor Energy is a specific system for industrial kitchens that can be used for: Restaurants, Hotels, Canteens, Fast Foods, Laundries, and Wellness Centers.
FUNCTIONS:
Remote access for online assistance.
Online testing for new installations.
Equipment monitoring.
Software updates and customization.
Power thresholds management.
Generator, power threshold management.
Management of thresholds for alternative energy plants.
Data analysis: processing, and reporting of weekly, monthly, and annual consumption.
Energy Optimization System and Remote Assistance – Schematic View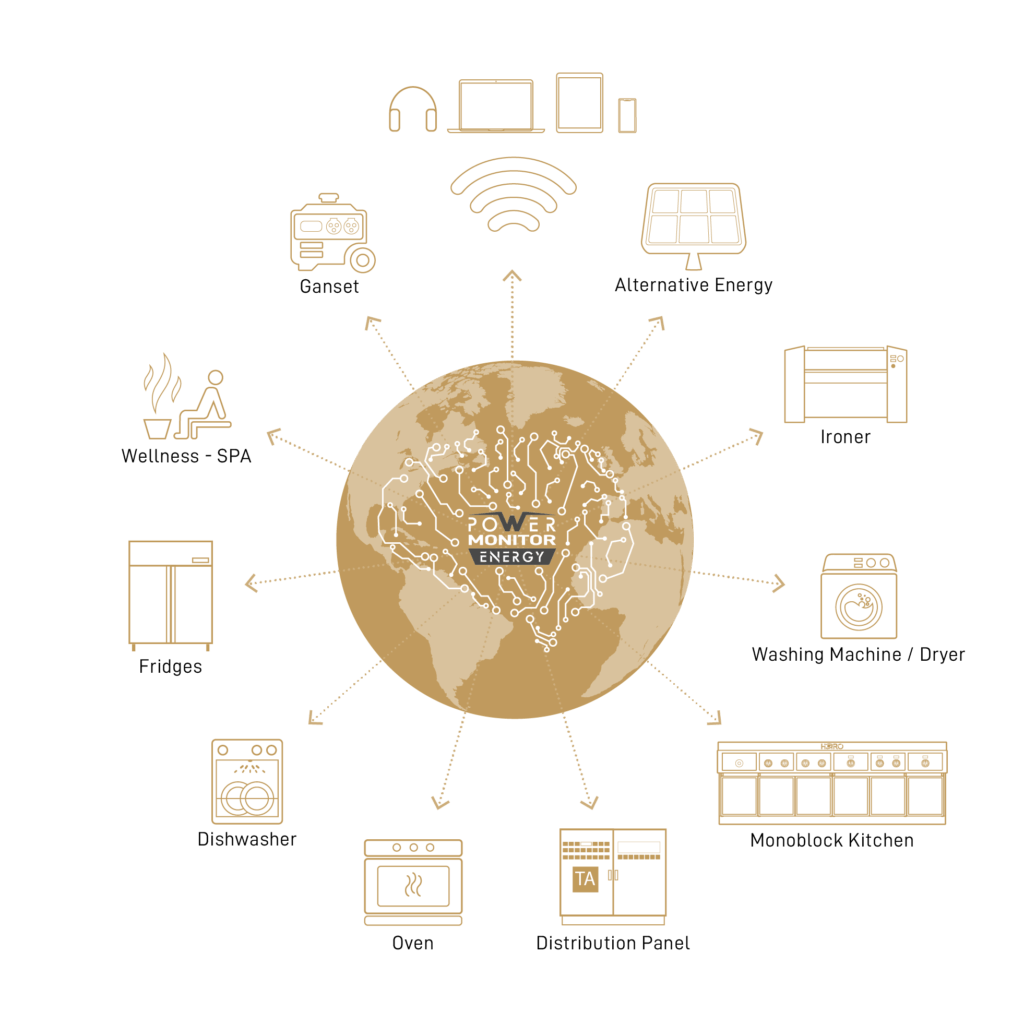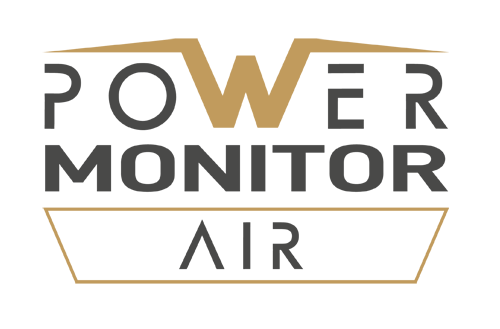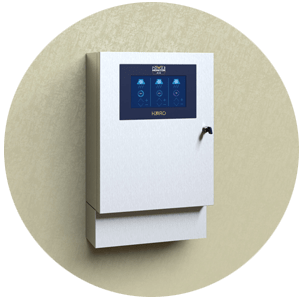 Power Monitor Air: Air Flow Monitoring and Measuring device with 7-inch Touch Screen Display
Air Flow Rate Optimization System and Remote Assistance – Schematic View.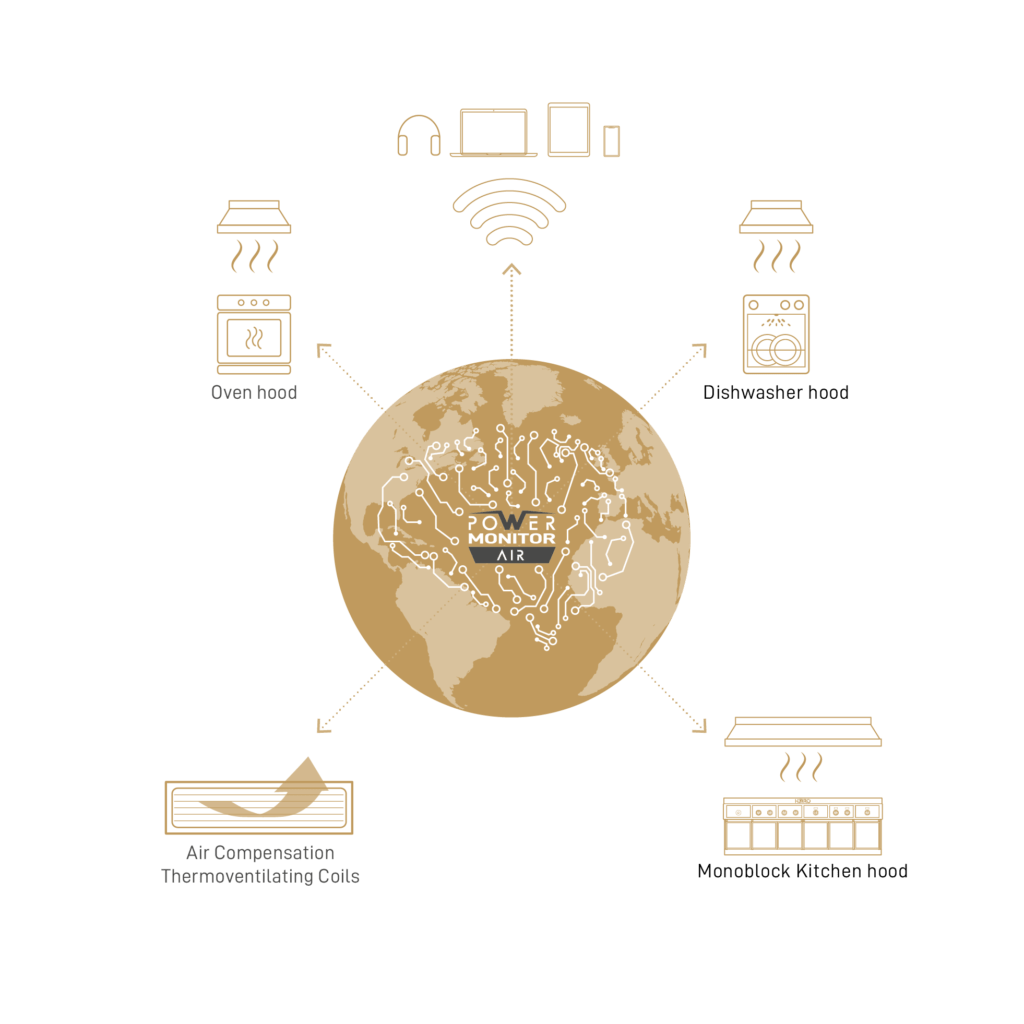 PERFORMANCE
Following the continuous market evolutions, HORO focuses its efforts in developing exclusively Monoblock Magnetic Fields Induction Cookers, specifically designed for Kitchens with low management costs characterized by high performance and low energy consumption.High performance in the kitchen, through efficient and innovative technologies, unique in the market, with lower operating costs, faster cooking and service times to make business more profitable.
Induction technology pays for itself in a short time and can be seen as a great investment. Compared to traditional cooking, our induction hobs are designed with a Tuttocampo-technology allowing to operate simultaneously with multiple pans on the same hob.
The prerogative of our fry top and braising pan is to transfer the temperature and energy only to the contact point with the food, avoiding wasting of power and therefore optimizing consumption. They do not disperse the temperature on the upper and lower surface. The fry top plate releases a homogeneous temperature over the entire cooking surface up to the edge. The double temperature probe inserted in the braising pan avoids temperature peaks and improves energy yield.
HORO uses noble metals like titanium, stainless steel and copper for heat exchanger and special insulators to avoid heat dispersion, with significant energy savings. Thanks to the innovative heating system of the pasta cookers and fryers, the set-up times are extremely quick, with a considerable reduction in energy consumption.
Each and every single equipment consumes energy in proportion to the cooked food, avoiding waste of power and therefore lowering operational cost.