Efficienza energetica
RELIABILITY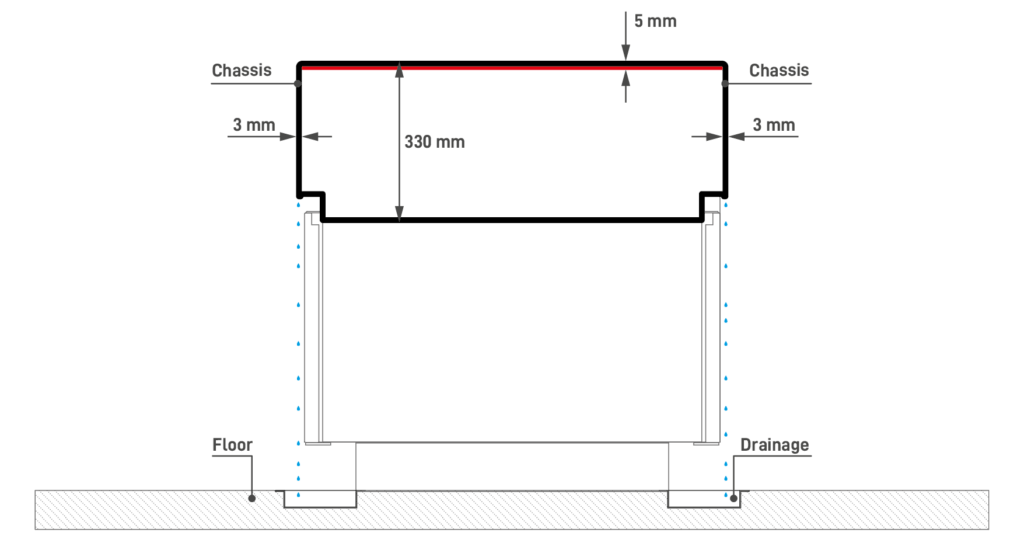 Monoblock worktop and Control Panel thickness from 3 mm up to 5 mm, to prevent deformation and overtime deterioration.
Monoblock worktop and Control Panel in a single hermetically sealed piece.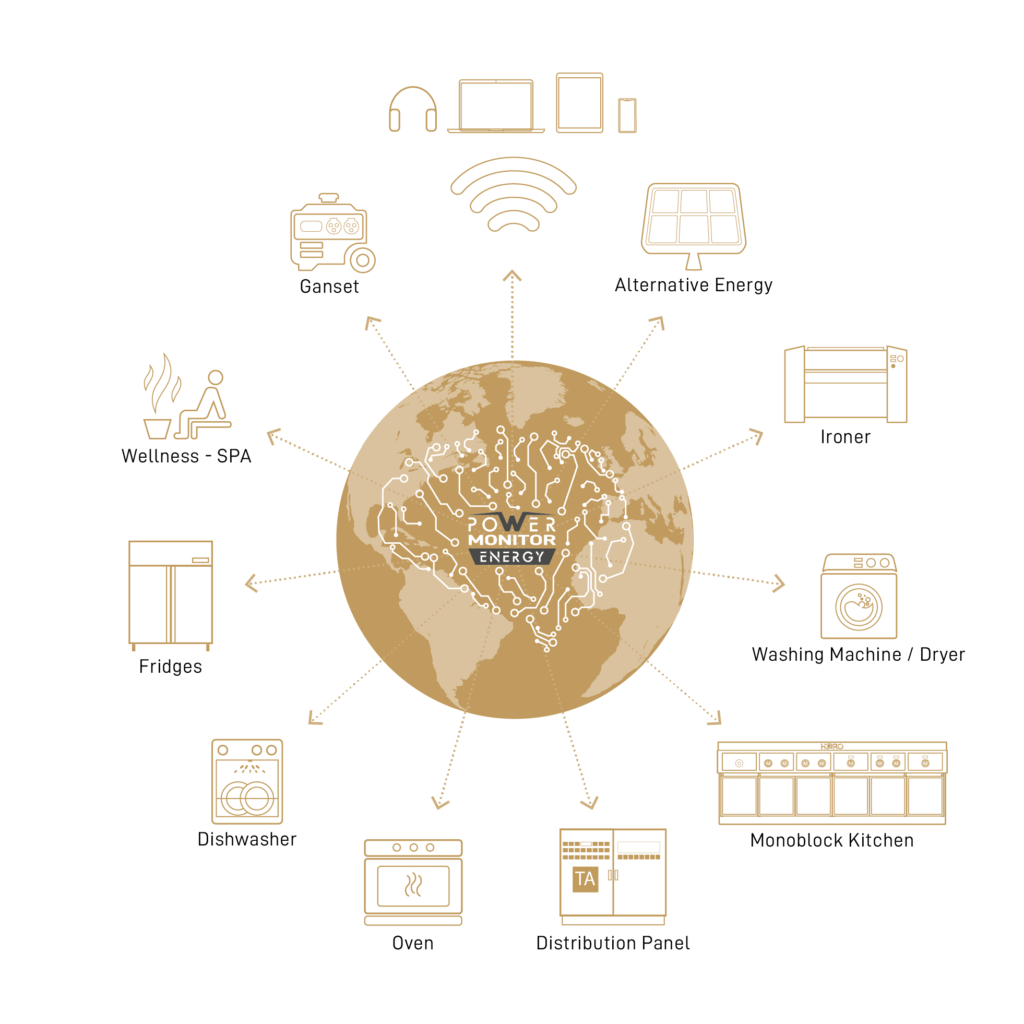 HORO ensure a real-time remote control service, all over the world,
allowing to constantly monitor the good functioning of the equipment
and providing software updates in real-time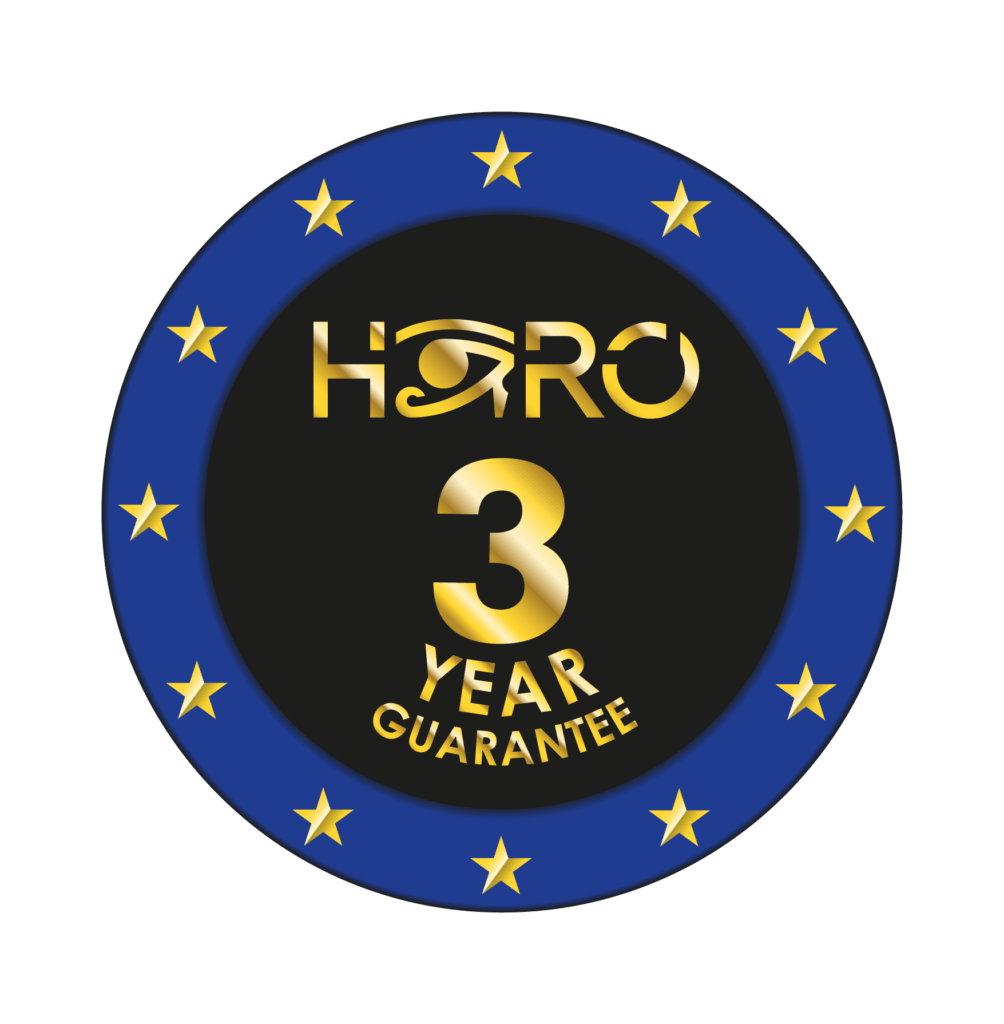 3 Years Warranty for all Professional Products.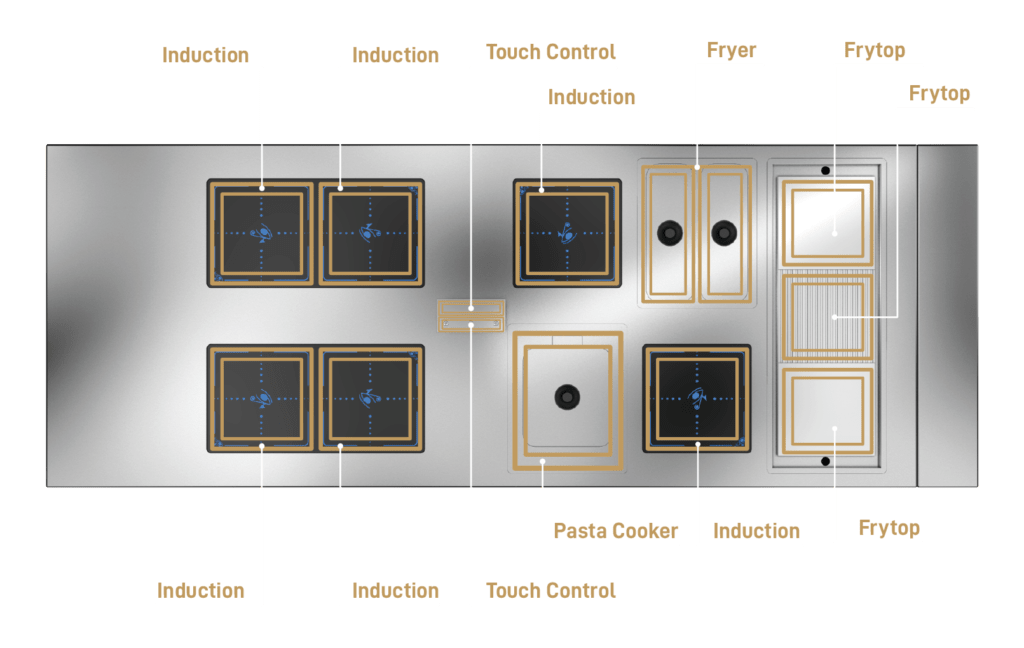 Controlli indipendenti per ogni attrezzatura garantendo l'esecuzione del servizio senza interruzioni.
Strong and waterproof control knobs.
The cooking elements are inserted into the unit in a perfectly sealed way, without visible gaskets or sealants.
Long-lasting electrical and electronic components, protected by air filters and with an embedded forced cooling system.
Oversized electronic components to increase reliability and avoid the aging of electronic components.
No visible grids on the kitchen side structure.
Simple repairs and easy accessibility for maintenance.
Efficienza energetica
COST SAVINGS
POWER CONSUMPTION OPTIMIZATION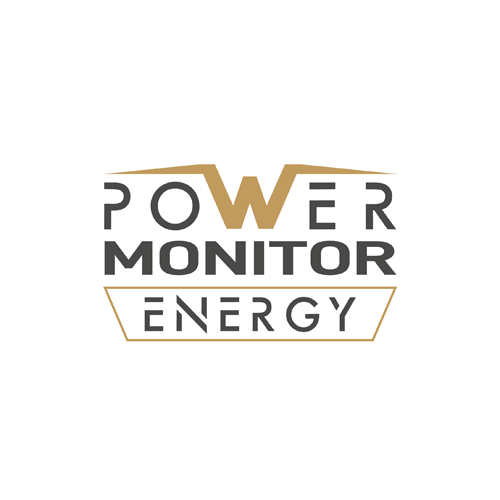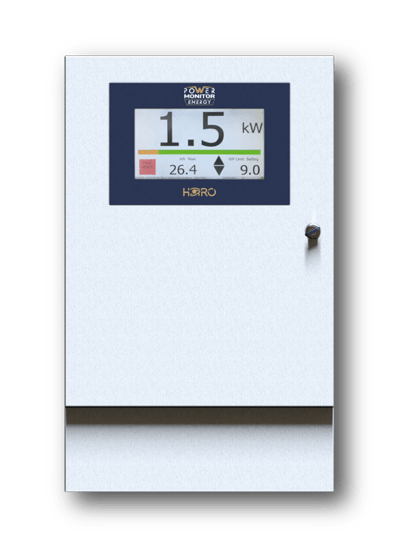 Thanks to the POWER MONITOR ENERGY optimization system it is possible to keep the consumption of the entire kitchen under control, avoiding electrical peaks within a set threshold.
AIR CONDITIONING SYSTEM OPTIMIZATION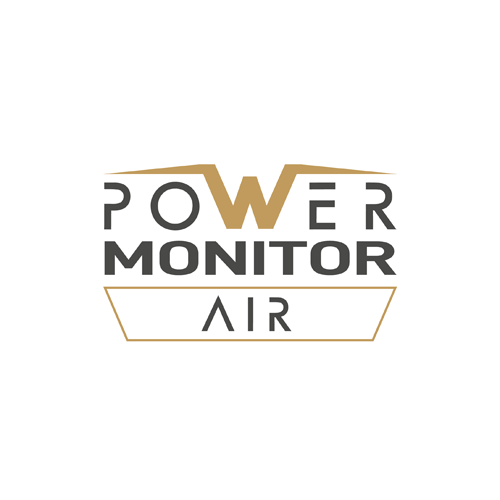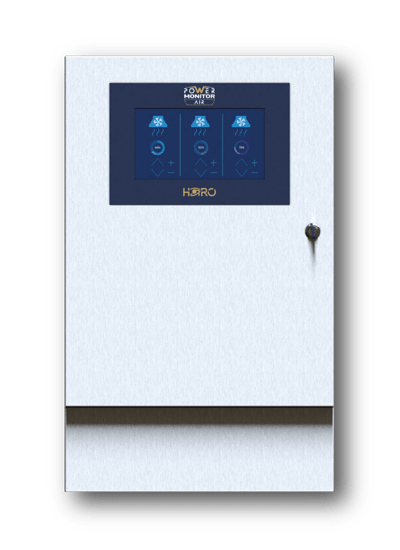 The POWER MONITOR AIR system allow to regulate the quantity of air extracted from each single fan hood, reducing the airintake up to 60% over conventional systems. This leads to an incredible cost saving on the Heating and Air Conditioning system running costs.
REMOTE ASSISTENCE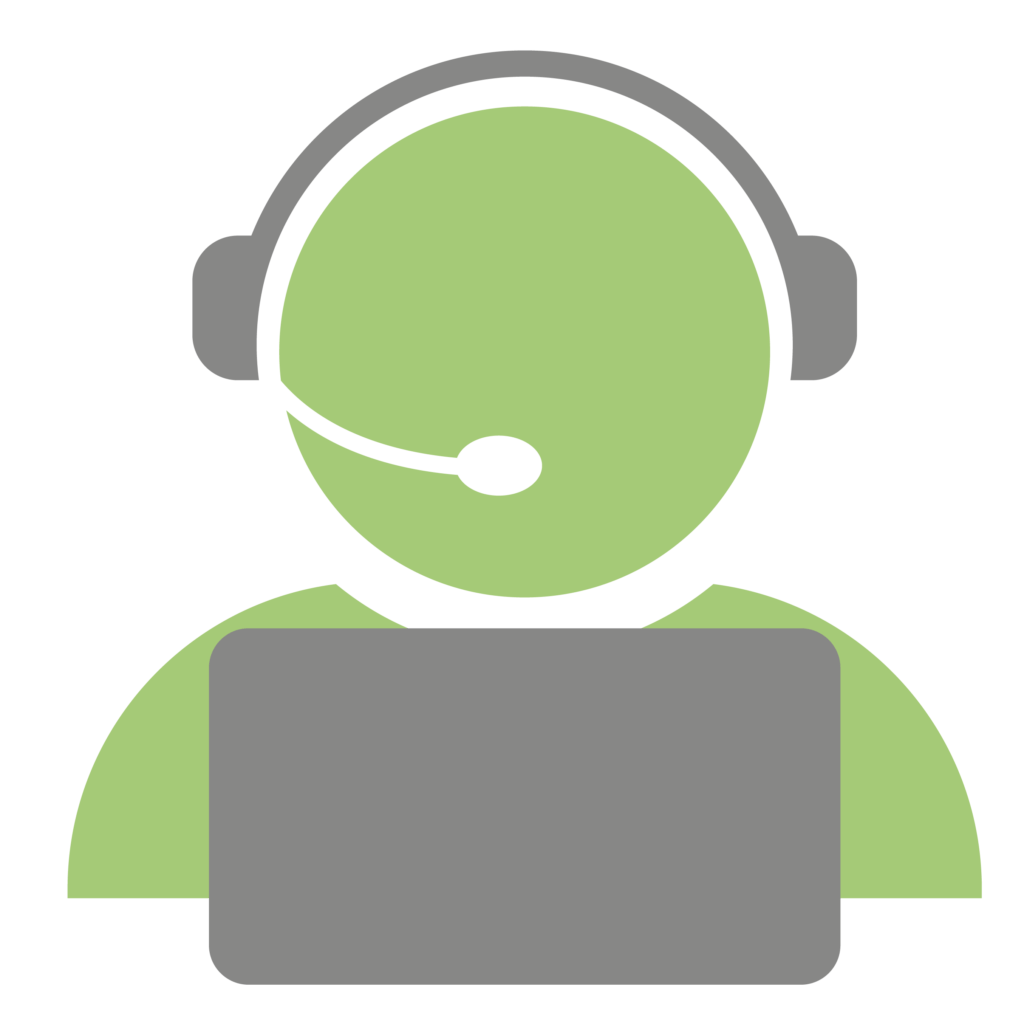 The POWER MONITOR ENERGY and POWER MONITOR AIR systems offers a worldwide Remote Assistance Service, allowing our customers to constantly have under control their equipments, monitoring their functioning and performance and with a real time software updates service.
INDUCTION TECHNOLOGY
Induction technology is considered as a high-return investment compared to traditional cooking:
– up tp 90% energy yield
– higher productivity due to the fast cooking system
– greater energy savings due to the absence of waste heat
– absence of maintenance
ELECTRIC KITCHEN ADVANTAGES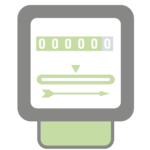 Thanks to the exceptional performance of our cooking units, energy and air optimization systems, we can achieve a significant reduction of the Total Power Capacity of the Kitchen.
Each Unit consume power proportionally to the cooked food, contributing to the power efficiency of our system.
Having only electric power supply is very convenient for to reduce the obligations imposed by fire regulations . The use of electricity alone in the kitchen allows significant economic savings for fire-fighting structures and insurance premiums. In this way, fire rated doors and walls are no longer needed. Creating an exclusively electric system means also to save the costs for the gas pipes no longer necessary
MATERIALS

TITANIUM

INOX

COPPER
HORO uses noble metals for heat exchange and special insulators to avoid heat dispersion, with significant energy savings.
Thanks to the quality of the materials and the innovative technologies used, the waste of heat in the surrounding environment is drastically reduced.
Efficienza energetica
PRODUCTIVITY
HORO induction hobs are perfect for express cooking, for keeping warm and for boiling large quantities of water. Tuttocampo technology induction allows you to use more pans on the same surface, optimizing work. The energy supply, therefore the consumption, is proportional to the cooked food. Induction hobs can also be used as worktops.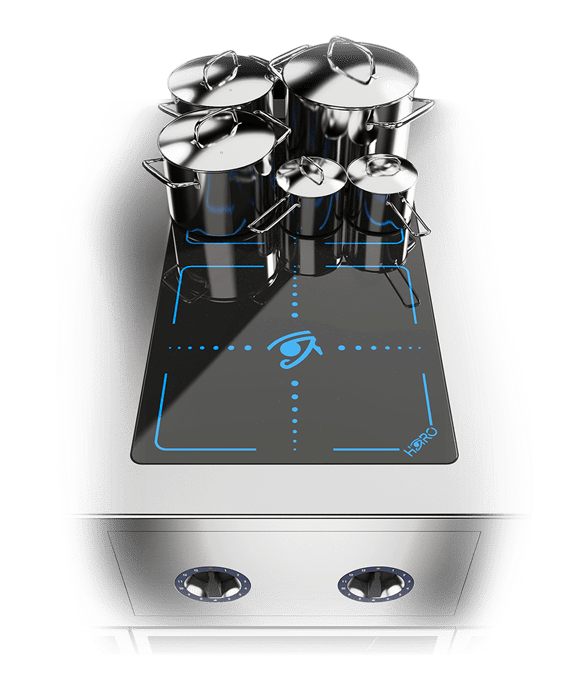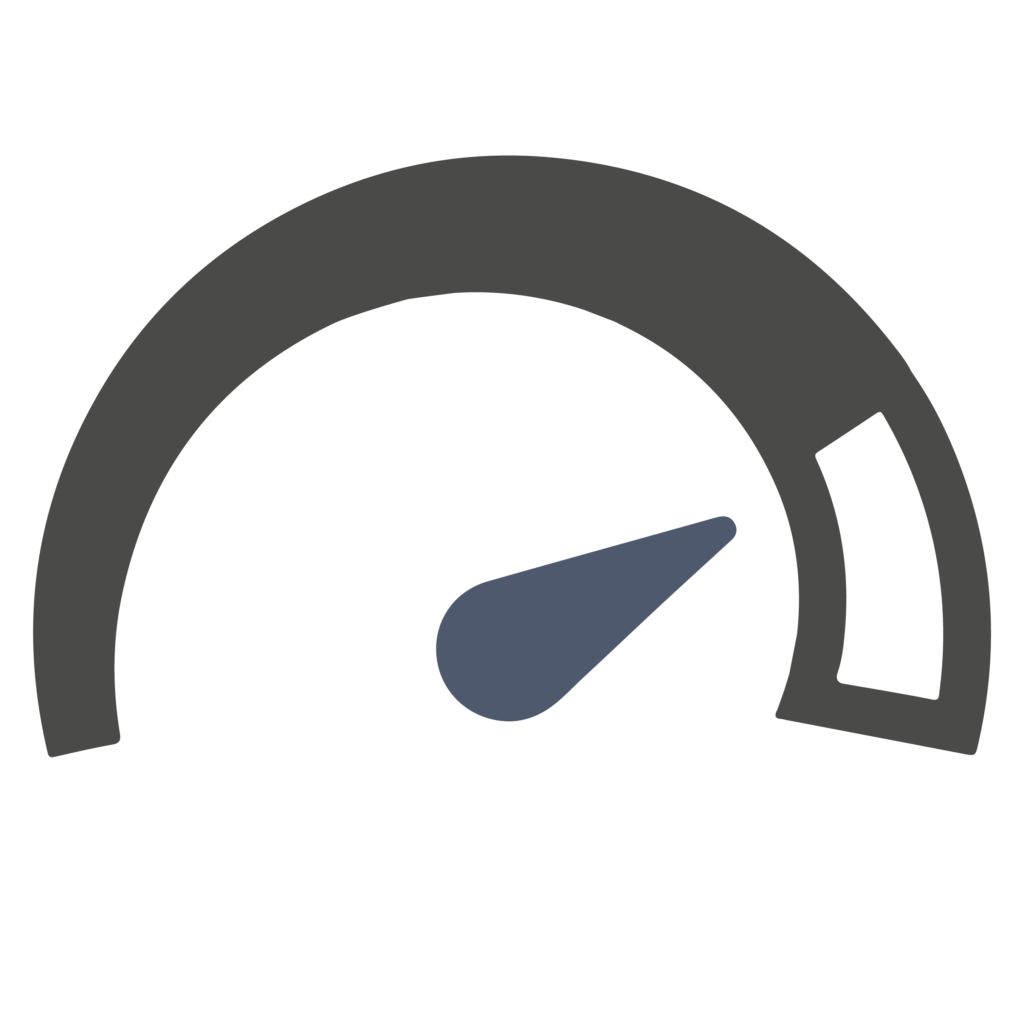 Very short cooking times with maximum power available in a few seconds, resulting in halving of service times and reduction of personnel.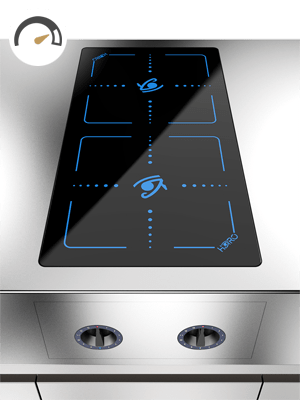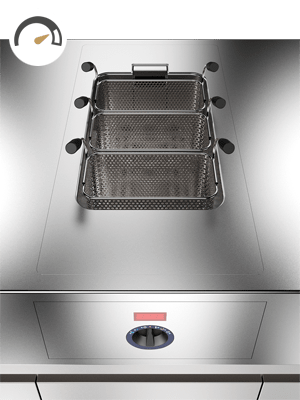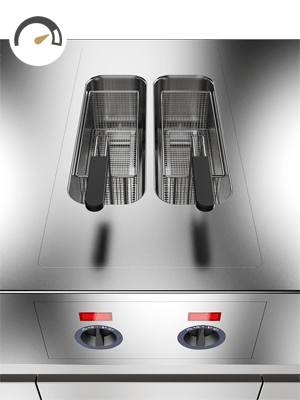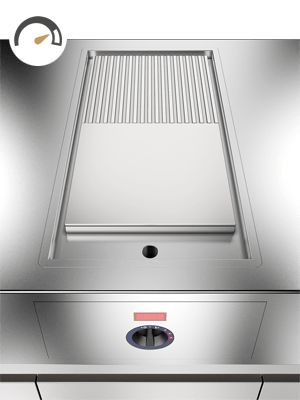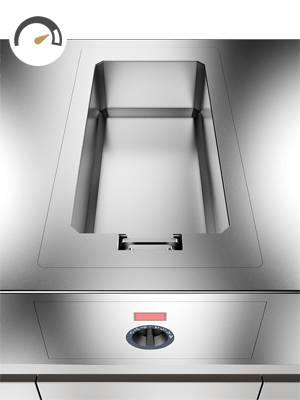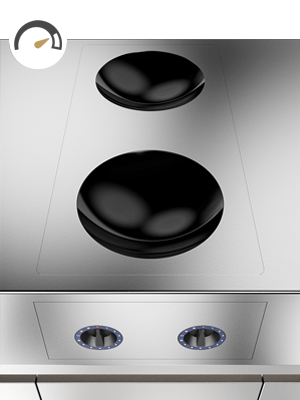 All HORO equipment (induction, pasta cooker, deep fryers, fry top, braising pan, wok and many others) are designed and produced to deliver high performance and high quality cooking. Thanks to the performance and temperature stability, the juices, colors and
flavors remain inside the food.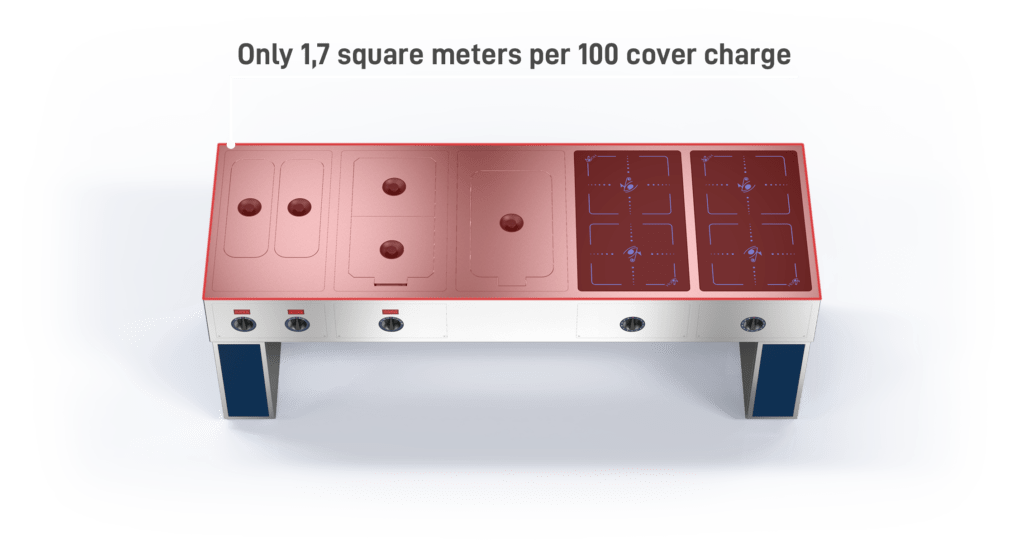 Efficienza energetica
SAFETY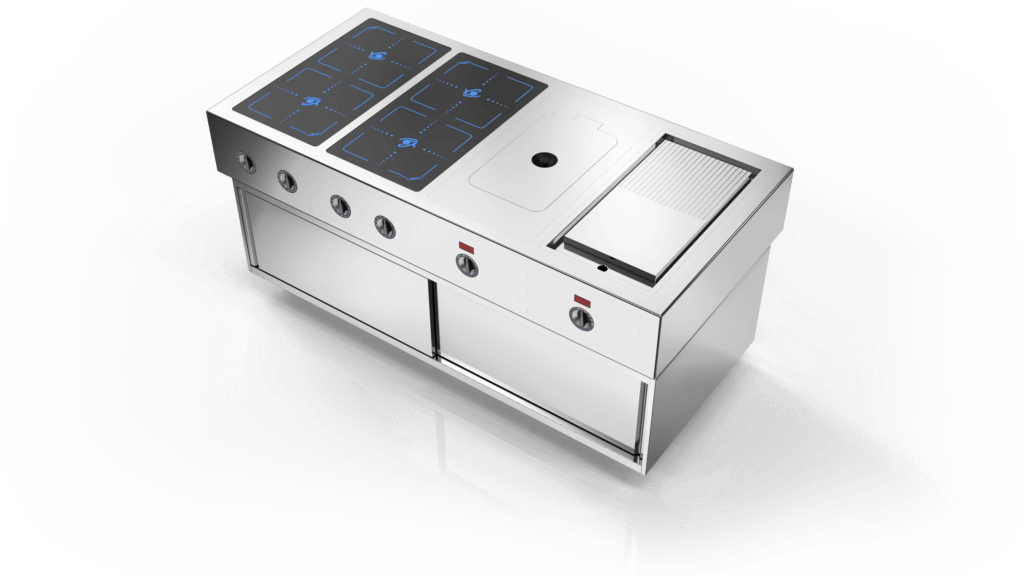 Ergonomically designed equipment, with intuitive Scroller or Touch Control knobs, for pasta cookers, deep fryers, fry-tops, bratt pans, bain maries, plate warmers and temperature maintainers.
Fully sealed top and chassis to prevent infiltration and short circuits.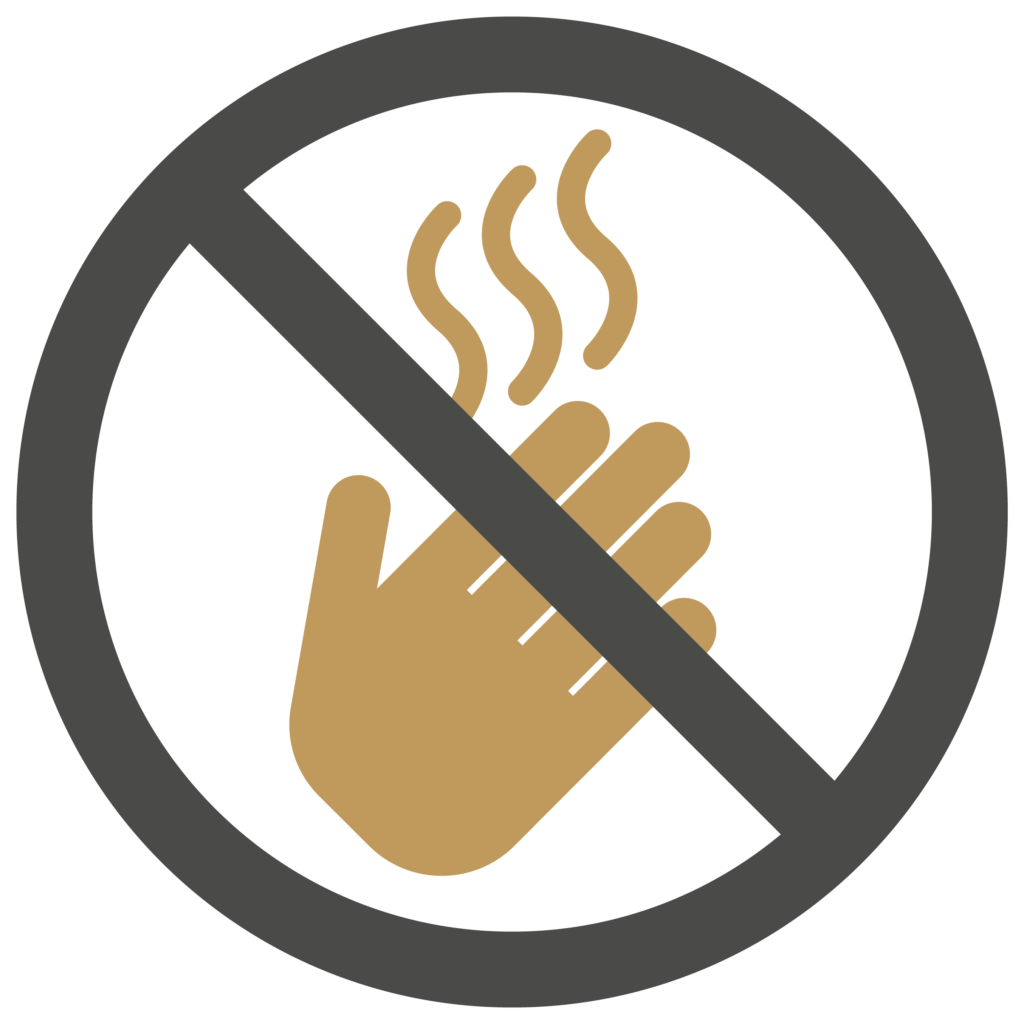 Electronic temperature sensors for the control of hot elements, for
protection in case of accidental contacts.
Overheating control sensors.
A flameless environment with no more burns.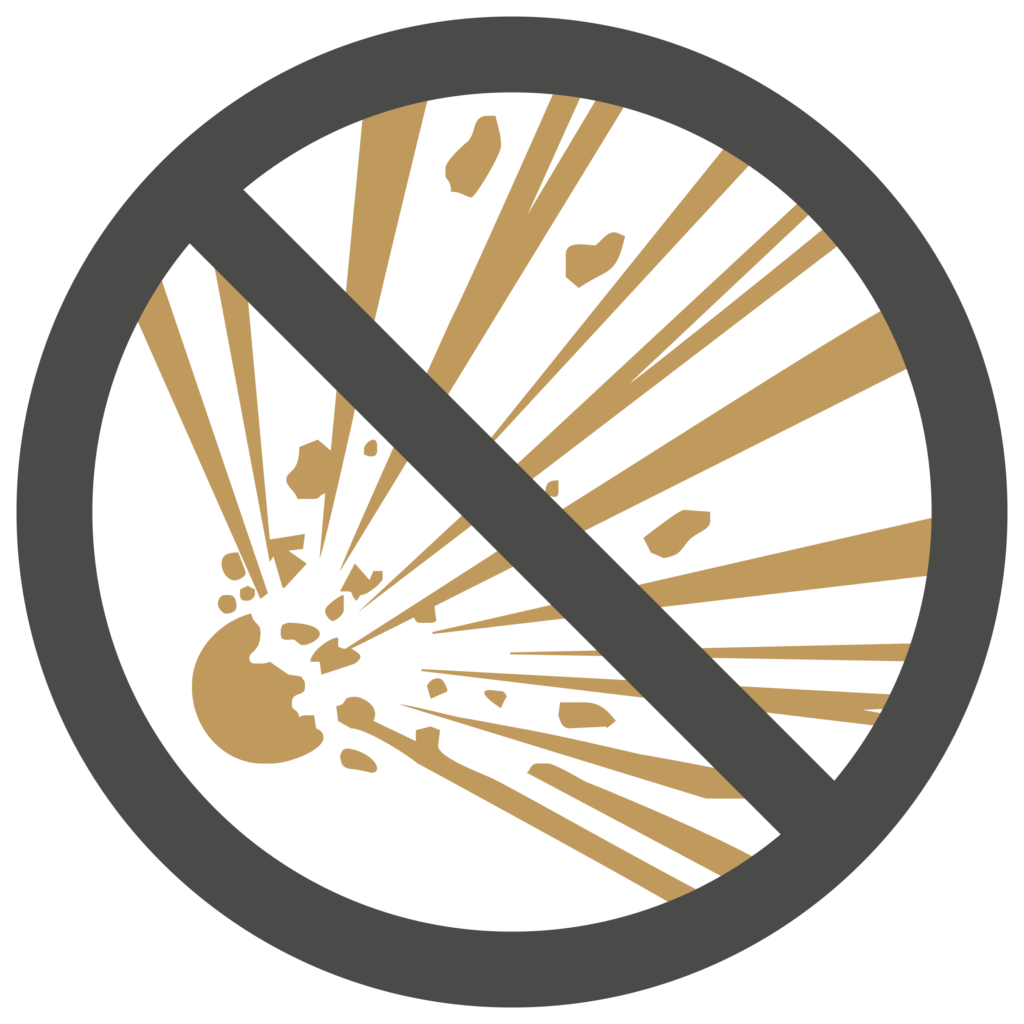 Electric-only Kitchens means no more risk of bursts and burns, therefore lower insurance costs.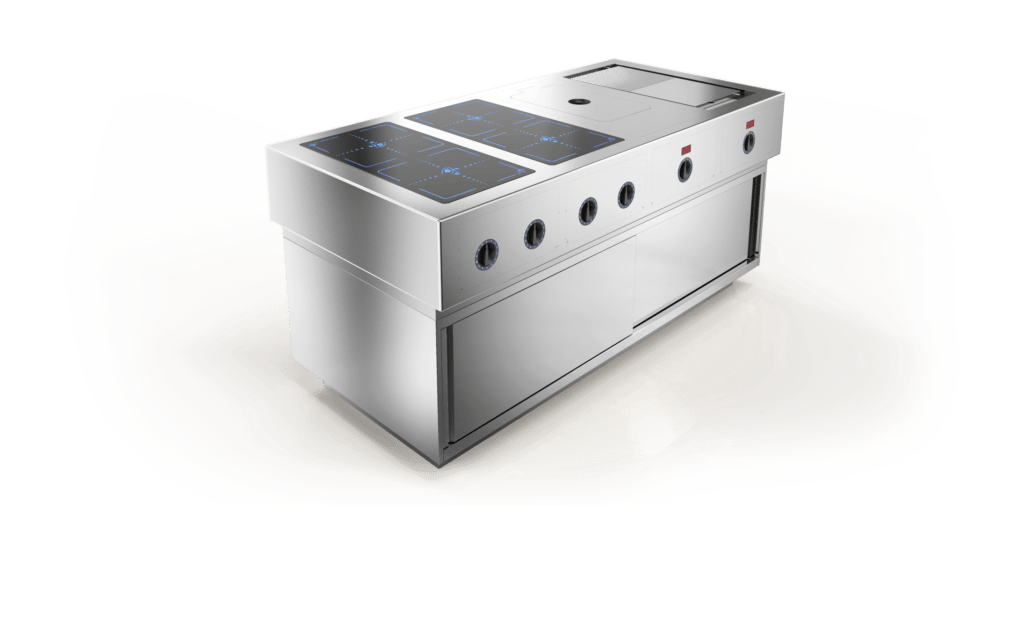 A clean and minimal design with a unique and modern style, for a safer and more ergonomic kitchen, without protrusions and with integrated knobs and controls.
A kitchen without unsightly openings for better hygiene and safer cleaning operations.
Efficienza energetica
CLEANING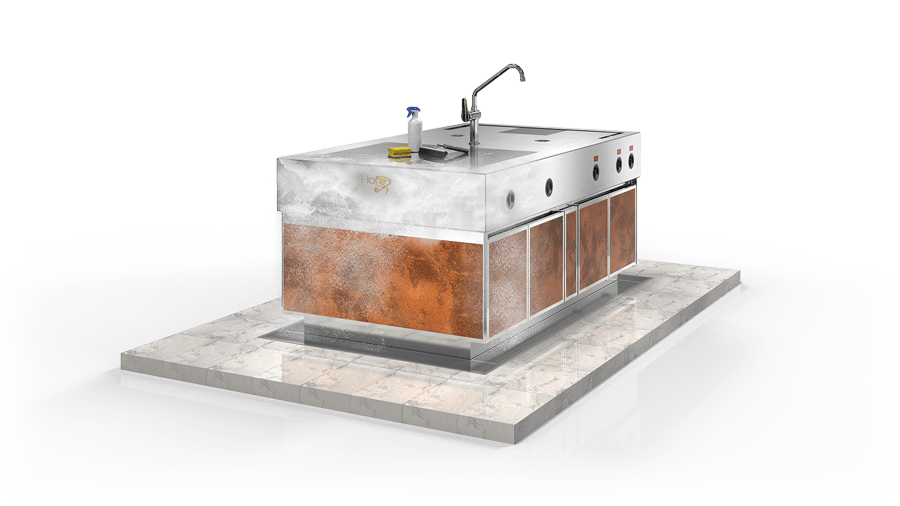 Quick and safe cleaning.
Spray-washable sealed monoblock.
Smooth and perfectly airtight Scroller knobs.
Worktop with anti-drop edge for water to fall outside the block.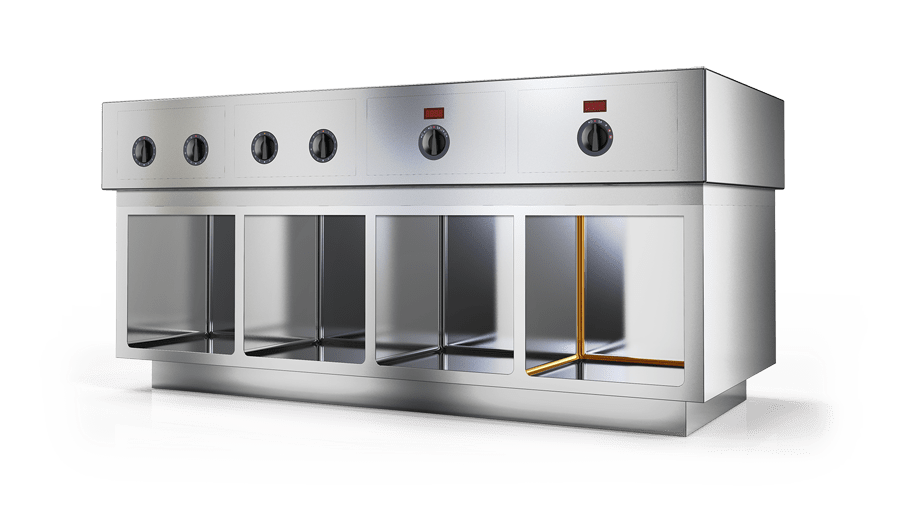 Neutral compartments with rounded corners.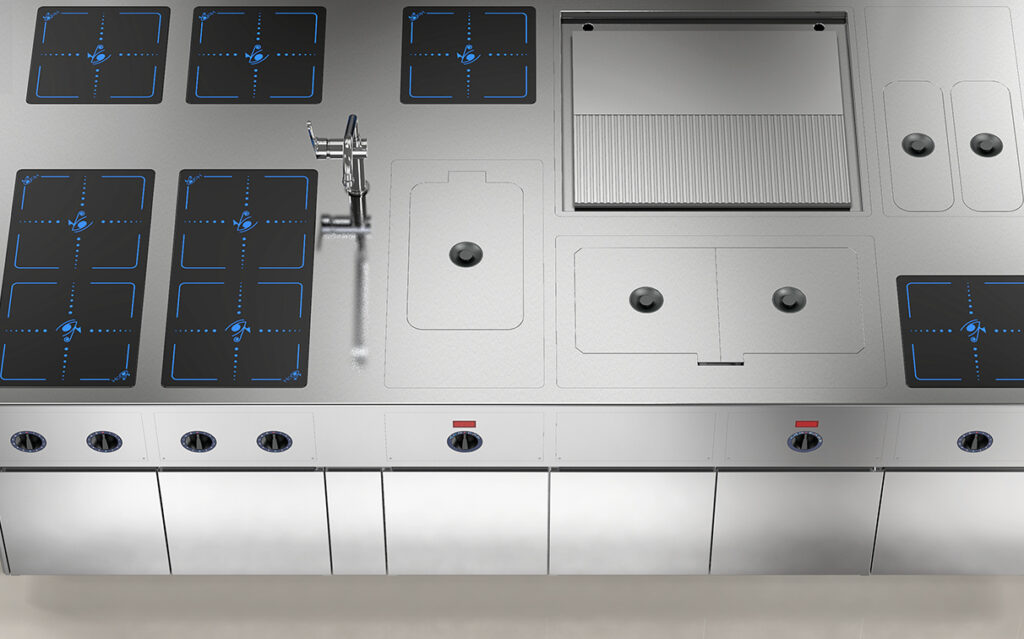 Flush lids, without protrusions.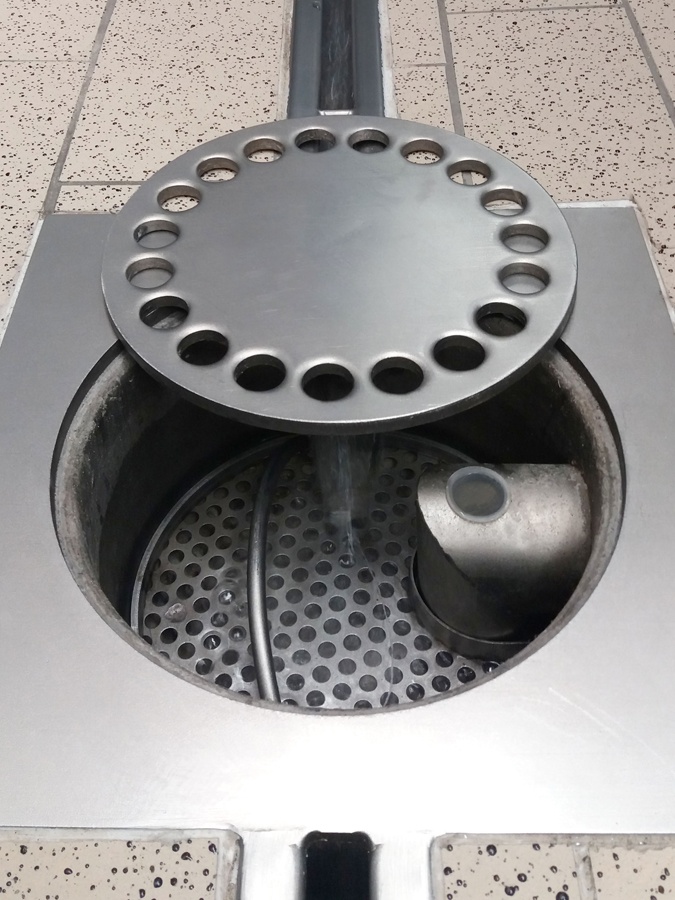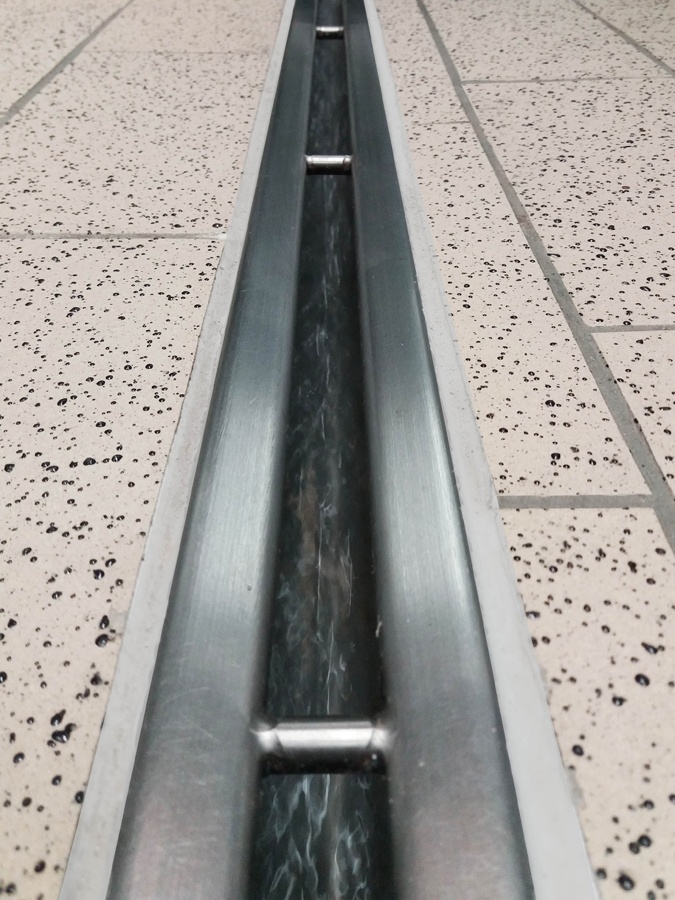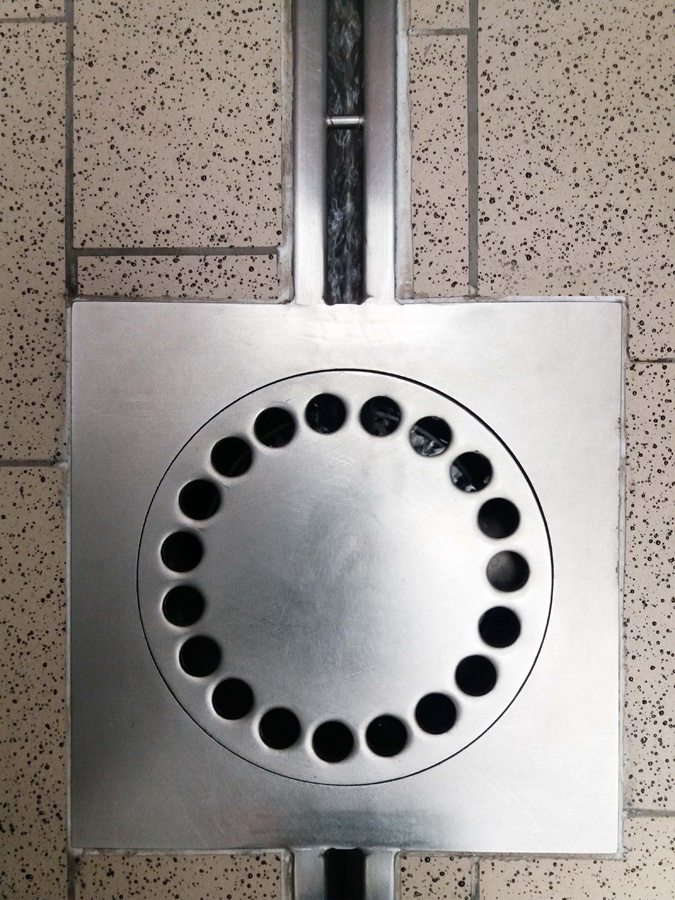 Drain channels for a better cleaning of the kitchen.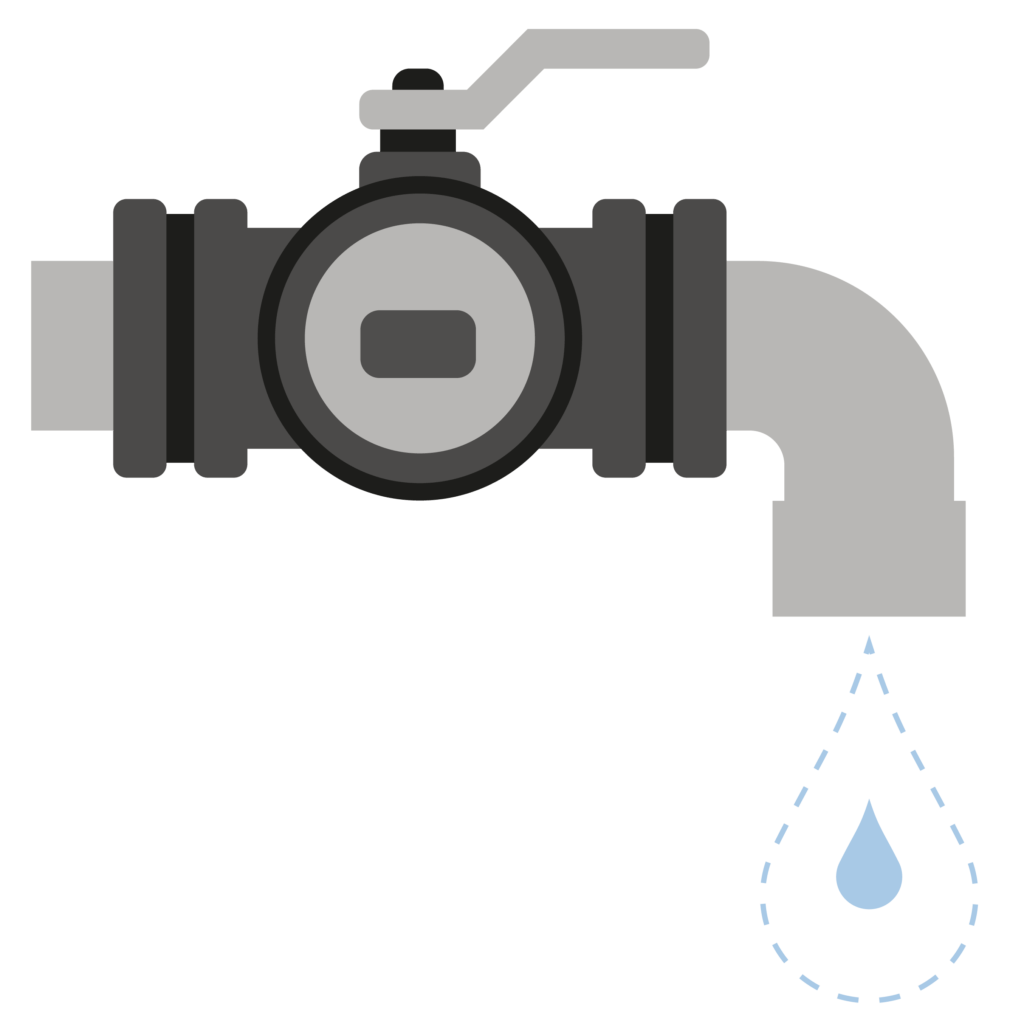 Fast and easy cleaning system to avoid water wasting.
Reduction of environmental contamination, thanks to the reduced use of chemical detergents.
Pasta cookers and fryers with large rounded corners.
Self-draining pasta cooker tanks.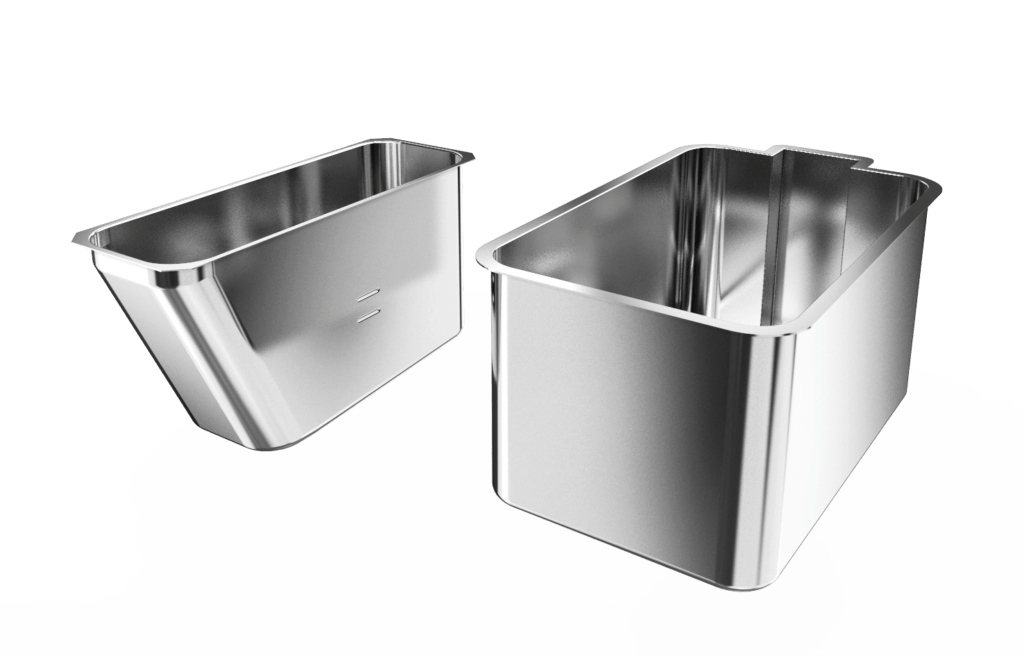 Monoblock worktop with
scratch-resistant surface finish.
Monoblock structure with satin
stainless steel finish
The use of an electric-powered cooker avoids the dispersion of volatile
fats into the air, ensuring a healthier, cleaner and odor-free working
environment.
Drain for Fry top cleaning, directly connected to the wastewater network.
No more charred pots thanks to the induction cooking system.
Efficienza energetica
WORKPLACE WELLBEING
Thanks to the reduction of heat dispersed in the environment, the radiation of heat on people is very little and the temperature in the kitchen decreases by about 15/20 °C. This leads reduction from 30% to 60%* in aspirations and consequent reductions in air currents. Kitchen workers will no longer be impregnated with fats and volatile unpleasant odors.
Having no more open flames and unburned gases that burn oxygen inside the kitchen, it will be much healthier and less dangerous due to injured burns.
The creation of a comfortable working environment results in higher staff commitment and performance with reduced turn-over typical of seasonal services.
* The reduction of Air intake up to 60% is intended with the Power Monitor Air installed.