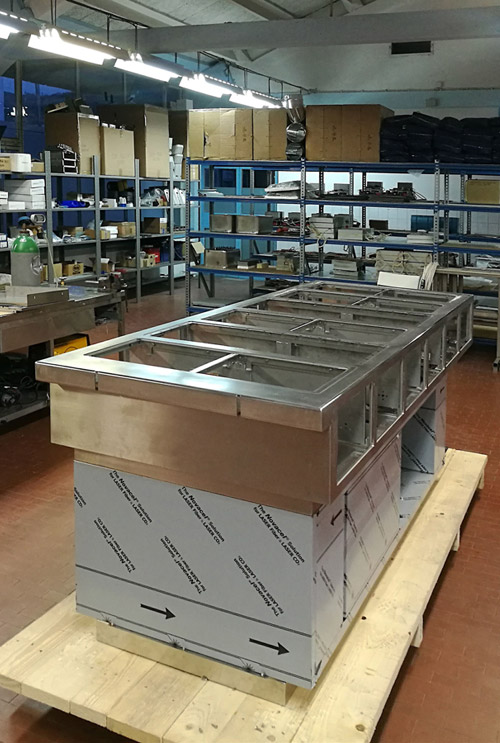 Monoblock Kitchen Production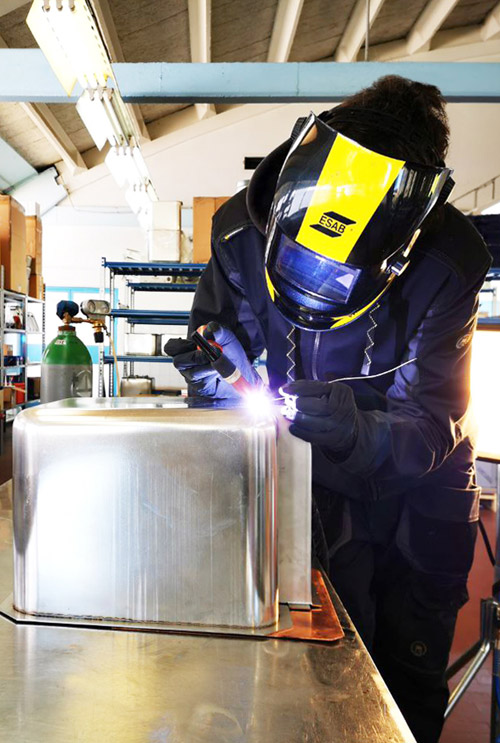 Craftsmanship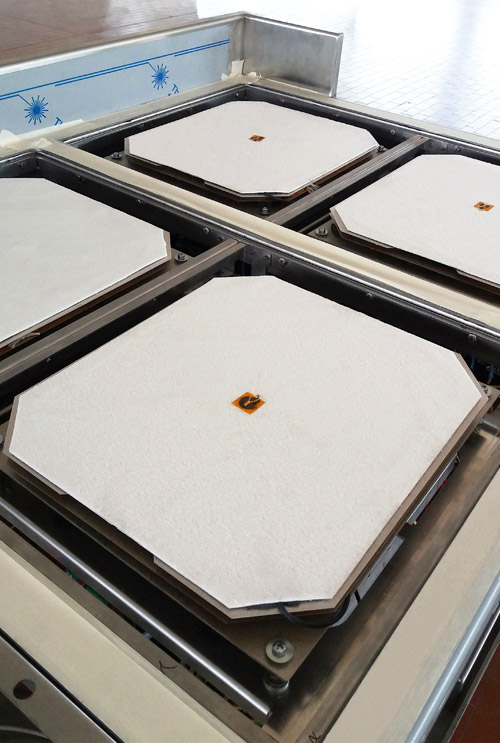 Induction Technology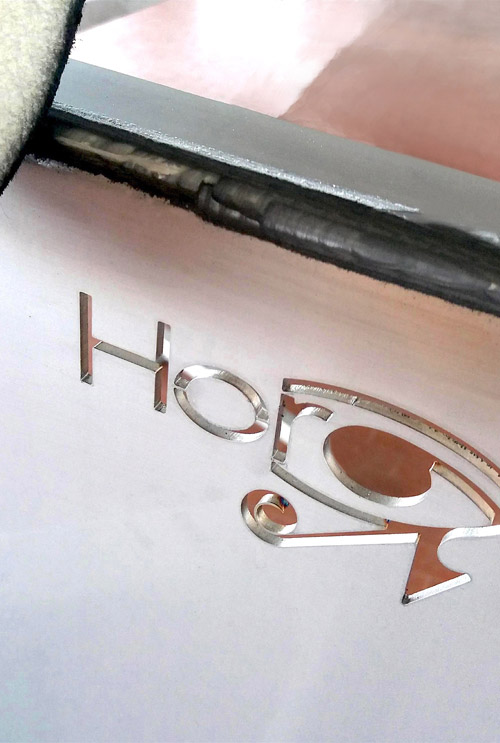 Precision (attention to details)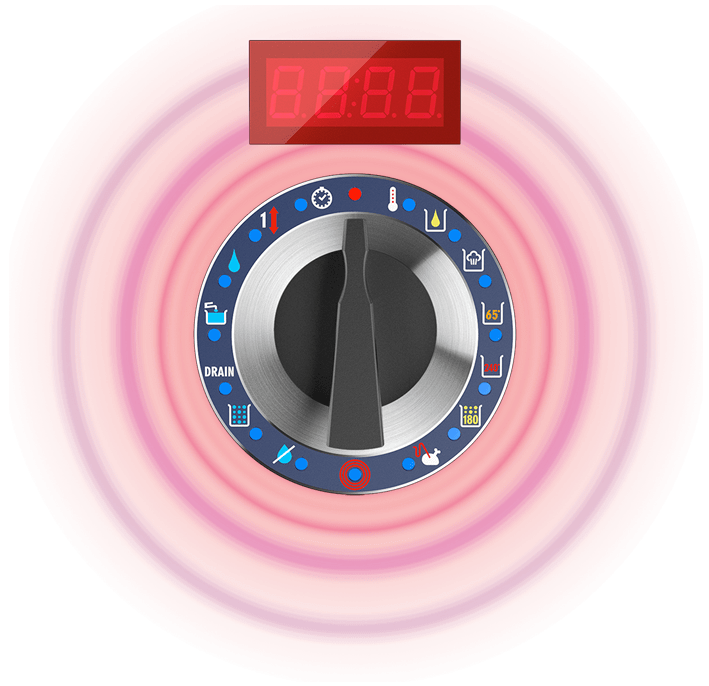 RE-IMAGINES
YOUR WAY OF COOKING
Smart functions easy to use:
+ TOUGHEST
+ MORE INTUITIVE
+ CUSTOMIZABLE
+ MULTIFUNCTIONAL
+ IP65 RATING
TOUCH CONTROL
FLEXIBLE AND MADE
FOR EVERYDAY LIFE
Reach your potential unleashing your creativity:
+ 7" TOUCH DISPLAY
+ DUAL-SIDE DISPLAY
+ CUSTOMIZABLE
+ ALL-AROUND
+ IP65 RATING
+ ERGONOMIC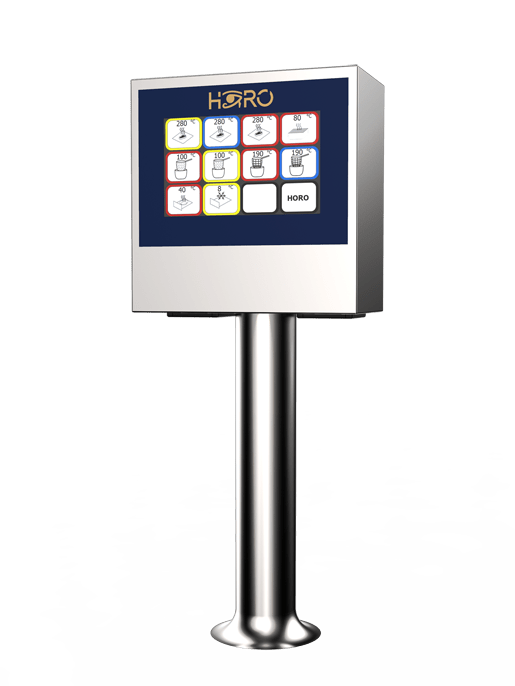 INDUCTION HOB
TUTTOCAMPO-TECHNOLOGY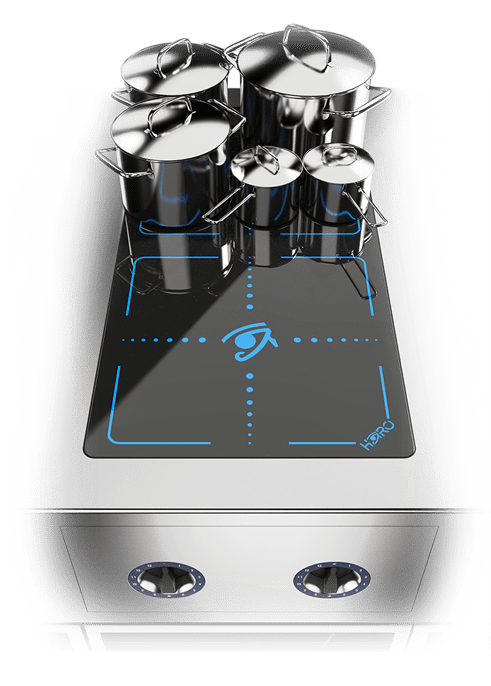 SUPERIOR TECHNOLOGY
+ IDEAL FOR FAST COOKING
+ IMPROVED QUALITY OF COOKED FOOD
+ IDEAL FOR SLOW COOKING
+ IDEAL FOR FOOD WARMING
+ IDEAL FOR BOILING LARGE QUANTITIES OF WATER
+ FAST HEATING
+ MAXIMUM POWER DENSITY
+ CONSUMPTION PROPORTIONAL TO POT DIAMETER
+ SHORTEN EXPRESS COOKING TIMES
+ GREAT TEMPERATURE MODULABILITY
+ EASY CLEANING
SUSTAINABILITY
SMART EFFICIENCY
Environmental protection a winning strategy for long lasting growth and brand strengthening.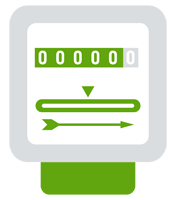 Power saving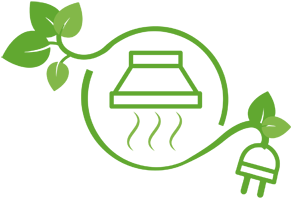 Up to 50% extractor hoods size saving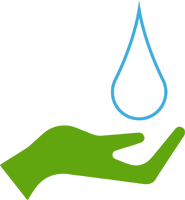 Water and detergents low consumptions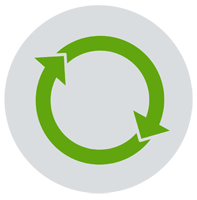 Recyclable materials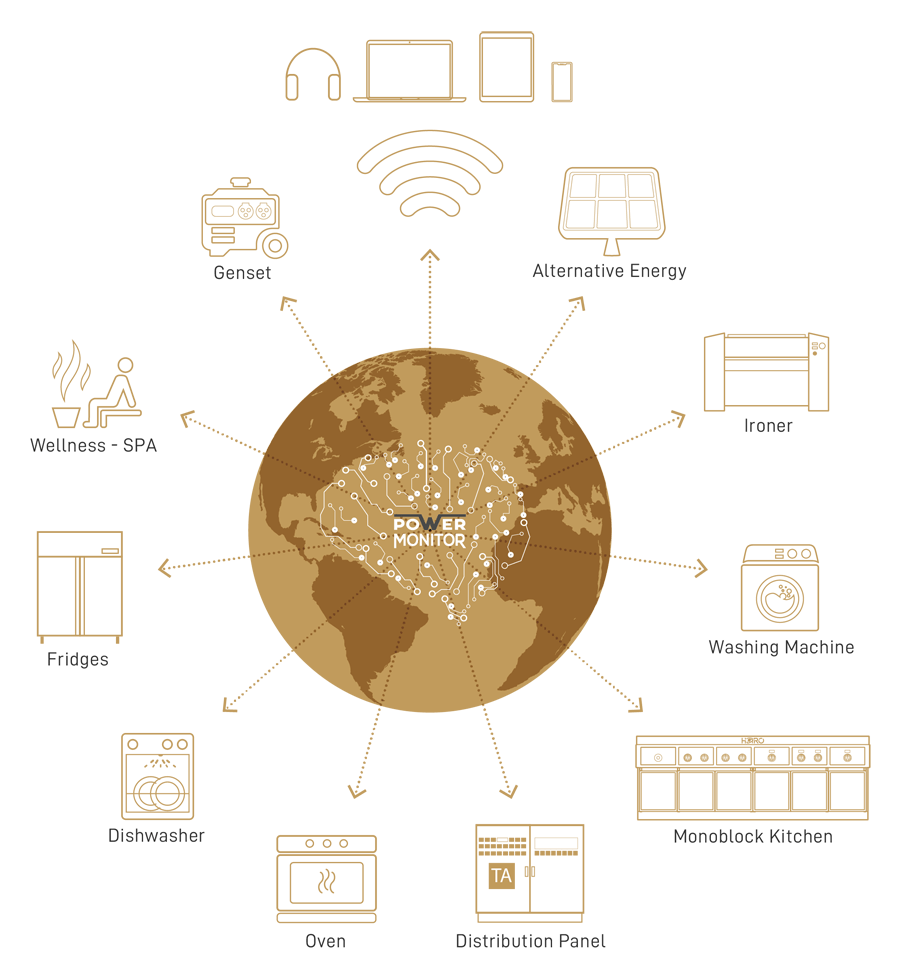 ENERGY SAVING
SMART ENERGY RECOVERY
High performance
Low power consumption
Power calibration for high efficiency
Remote control system
Smart sensor components
High quality heat exchangers made of noble materials
Special insulators for reduced heat dispersion
DESIGN, SAFETY AND SEMPLICITY
A NEW LANGUAGE FOR A NEW GENERATION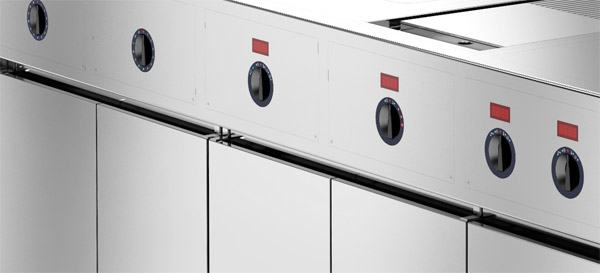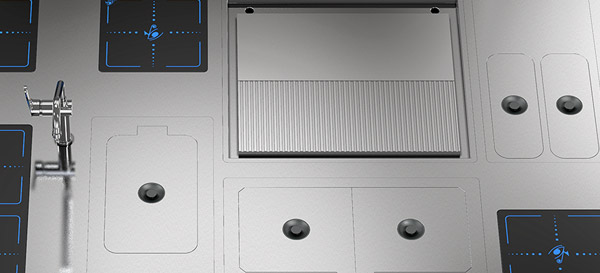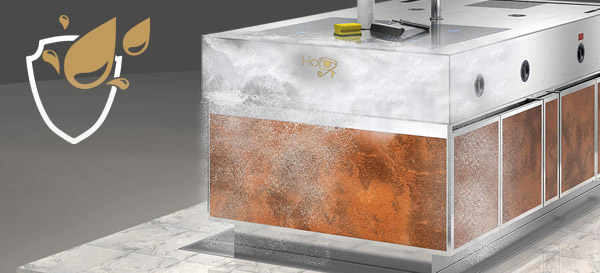 Spray-proof hermetic surfaces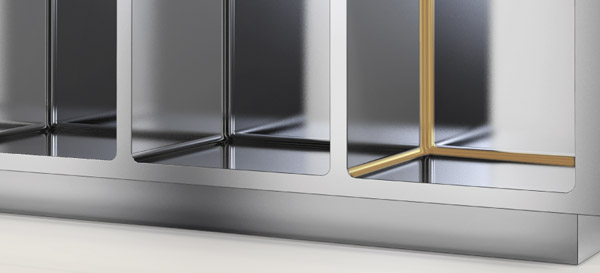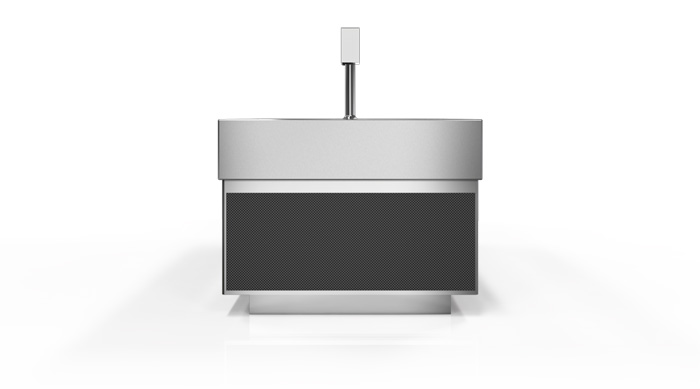 Extra compatta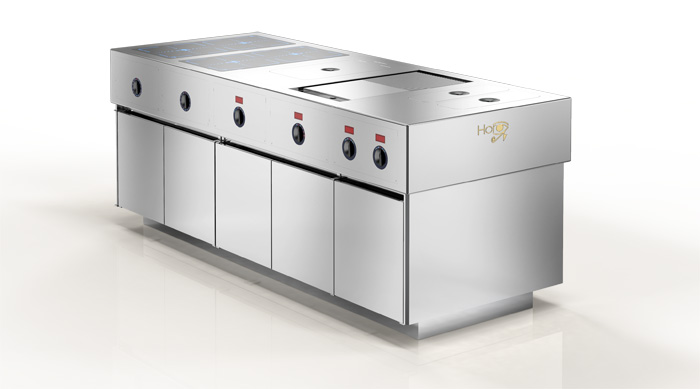 Lineare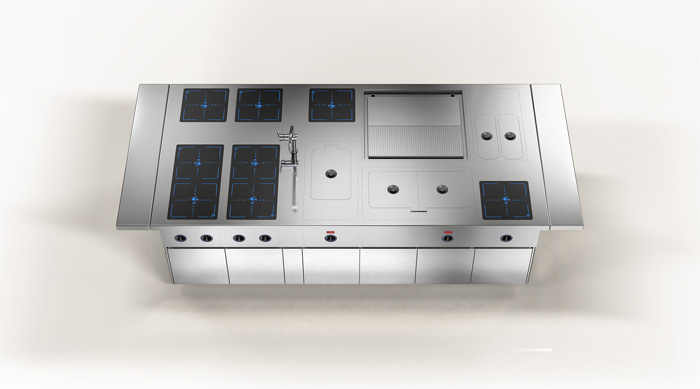 Piano di cottura perfettamente a filo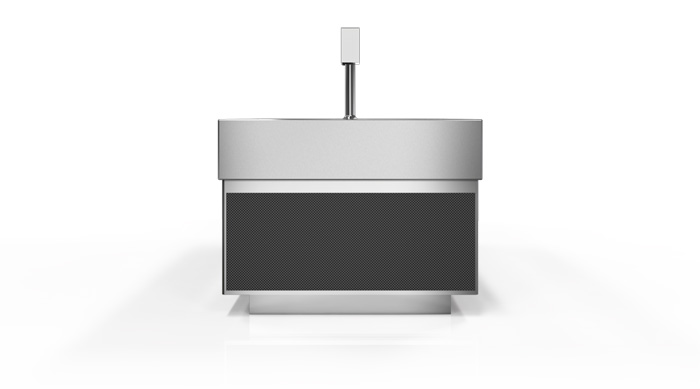 Extra compatta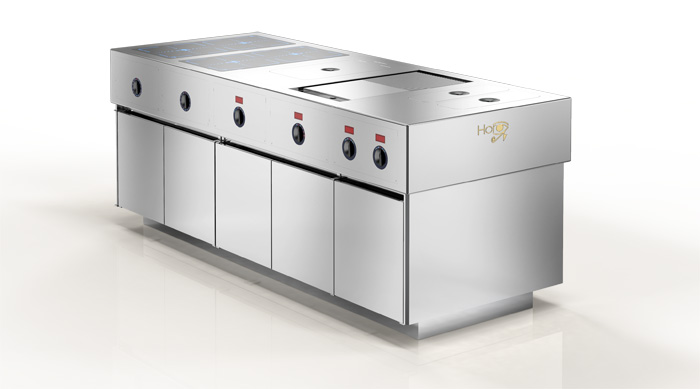 Lineare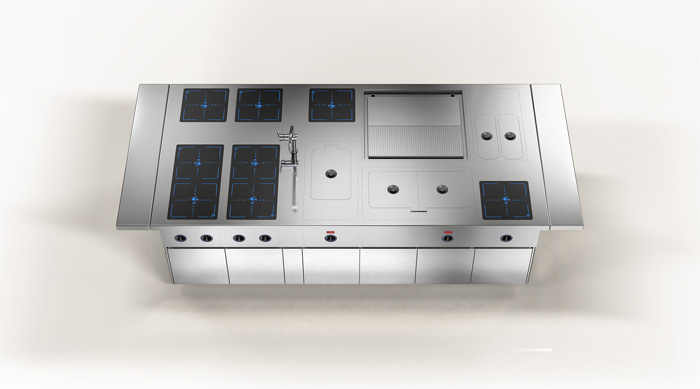 Piano di cottura perfettamente a filo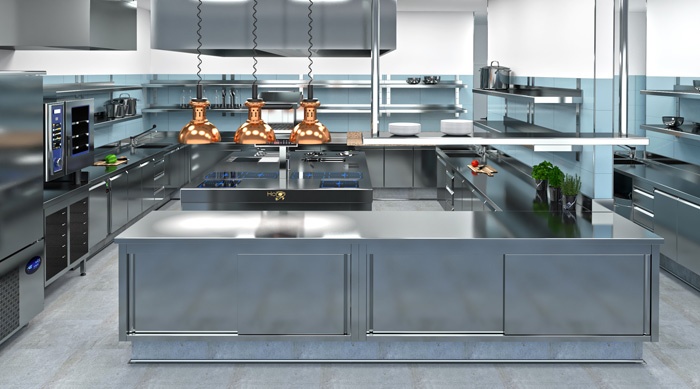 Ambiente confortevole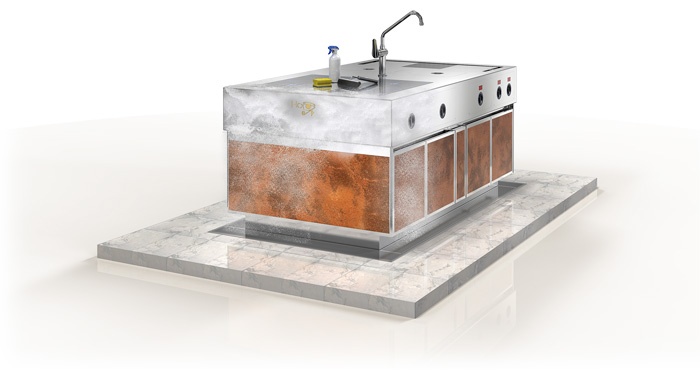 Pulizia facile e veloce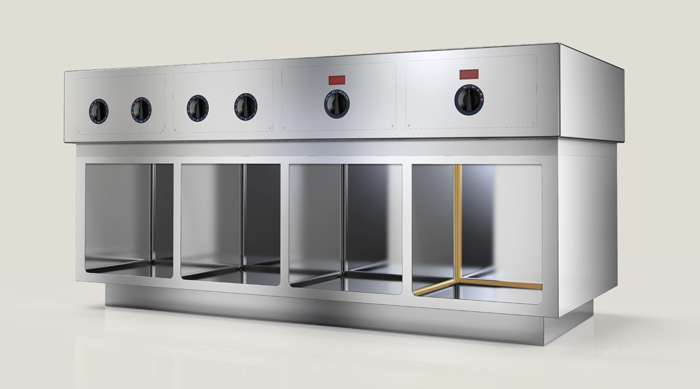 Raggiature igieniche
RELIABILITY AND FUNCTIONALITY
HIGH PERFORMANCE AND LONGLASTING DESIGN
Dedicated circuits for each cooking area to prevent service interruption.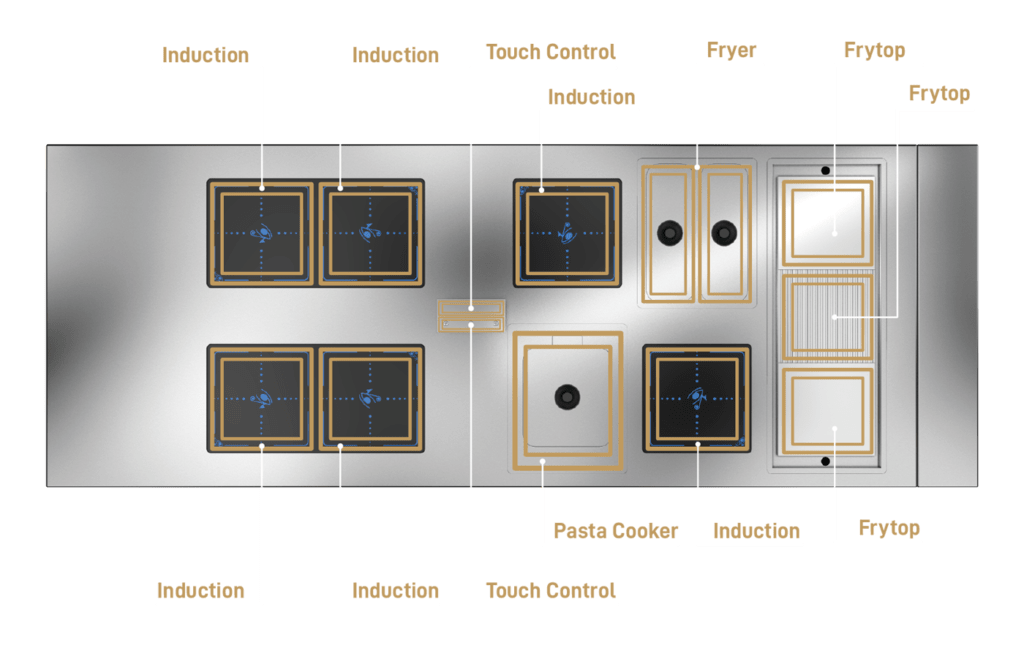 3 YEARS WARRANTY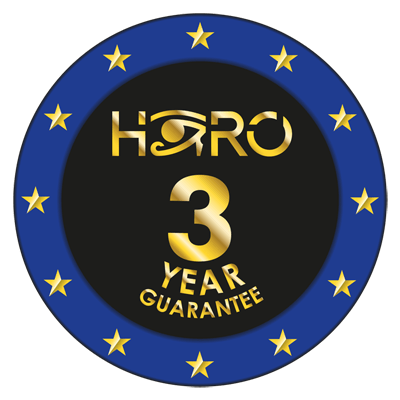 UP TO 5MM HIGH QUALITY STAINLESS STEEL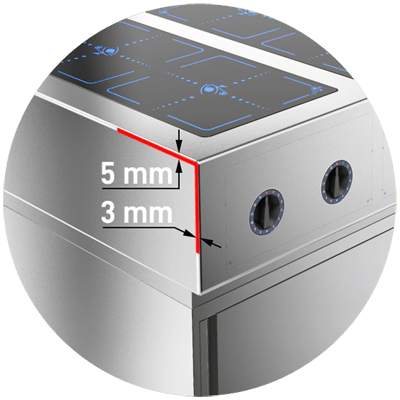 A NEW GENERATION EXTRACTION HOOD SYSTEM
UP TO 60% AIR FLOW RATE REDUCTION
Air Purification and Smell Control
Automatic Air Flow Adjustment
Operation Scheme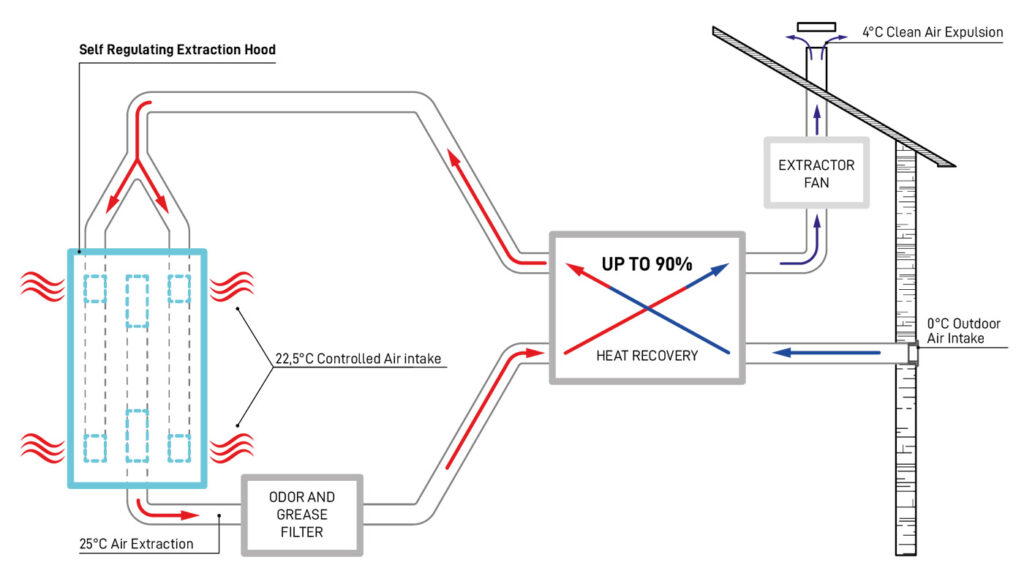 Horo Cooking can provide an highly specialized team of Architect and Engineers to assist and advise Design Studios, Restaurants, Hotels and private customers.
Whenever aesthetics and functionality are crucial part of the design we can offer integrated solutions where the Kitchen becomes the protagonist.